What is the difference between Recycling & "Precycling"?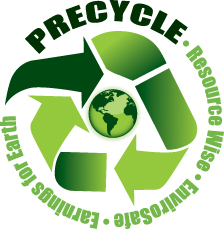 McKernan utilizes "PRECYCLING," or pre-consumer recycling, which is re-purposing unused surplus/obsolete goods back into the industry. It's more cost-effective than recycling which, at best, only returns the price of raw materials minus processing cost. McKernan pays for the freight, the packaging and clears out your valuable warehouse space.
Precycling can provide an efficient alternative to traditional disposal of materials to landfills and also can conserve energy and non-renewable resources, replacing the need for primary extraction and the manufacture of new plastics.
We give companies a profitable alternative to recycling. By letting McKernan purchase your surplus/obsolete packaging, your company will enjoy the fastest, most rewarding way of eliminating surplus/obsolete packaging from your inventory. Scrapping and dumping is an environmental abuse, as well as a wasteful alternative which robs you and your company of the chance to recover a significant portion of your original investment.
Don't Dump Good Money in the Landfill!
Excerpt from Beauty Packaging Magazine –
"…Recycling uses valuable energy resources, and tossing unused packaging away is an abuse on our already overflowing landfills…Precycling has become the politically appropriate means by which major marketers are profitably divesting their warehouses of unwanted, obsolete or discontinued surplus packaging without committing environmental neglect."
– Beauty Packaging Magazine
McKernan Packaging, your partner for an environmentally responsible way of disposing your Surplus Packaging!